"The quality you expect with the gentle treatment you desire."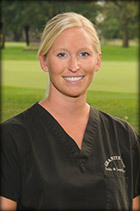 Tammy Hansen
I am origianlly from Cyrus, MN and moved to the St. Cloud area in 2000 to attend dental assisting school which I graduated in 2002. In 2006 I graduated with a degree in dental hygiene and started working with Dr. Peterson in 2007. As a dental hygienist I enjoy that I am able to educate my patients both young and old on dental hygiene. In my free time I enjoy spending time with family and friends, especially my two nephews.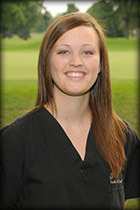 Kayla Mertens
Originally from Fair Haven, MN, I am the youngest of 3 siblings by a decade. I got my degree in Dental Assisting at St. Cloud Technical and Community College in 2011. I assist Dr. Peterson in all dental procedures and children's cleanings. In my free time I like to play summer volleyball, spend time with friends and family including 6 nieces and nephews and being at home with my puppy Ellie.
Sue Gerads
I have worked in Dental for 24 years in all, 8 years before having a family and the last 16 years since my family has grown. My job description might read like this a "Jack of all Trades" My main position would be doing insurance, financial arrangements and front desk, but at any time you might find me in an opertory assisting, doing whitening treatments, or cleaning children's teeth. I grew up in St. Cloud married my high school sweetheart and have been married for 38 years. I have three children and two grandchildren who are the love of my life.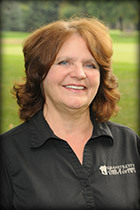 Maria Sizer
I am originally for the St. Cloud area and now live in Clearwater, MN. I have worked in the dental field for the last 14 years. I love meeting all the new patients that come to our office. Working with the patients new and old and helping them to achieve the smiles that they deserve makes my day. Outside of work I also enjoy spending time with my family and friends especially my grandchildren. I also like cooking, doing crafts and gardening.
News & Updates
(Coming Soon)