"The quality you expect with the gentle treatment you desire."

Alicia Gerads
I grew up in Holdingford, MN on my parents farm and now live in St. Stephen, MN. I received my AAS degree in Dental Hygiene in May of 2016. I love working with a diverse group of patients and am passionate about providing them with the best oral hygiene care possible. In my spare time, I enjoy reading, listening to music, and spending time outdoors with my husband, Justin.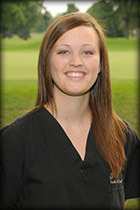 Kayla Matten
Originally from Fair Haven, MN, I am the youngest of 3 siblings by a decade. I got my degree in Dental Assisting at St. Cloud Technical and Community College in 2011. I assist Dr. Peterson in all dental procedures and children's cleanings. In my free time I like to play summer volleyball, spend time with friends and family including 6 nieces and nephews and being at home with my puppy Ellie.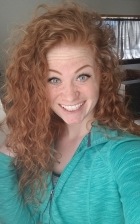 Chelsey Stang
I am originally from Cold Spring, MN. I primarily work as the receptionist at Granite City Dentistry but I am also a Dental Assistant in which I received my degree at Central Lakes College in 2015. Aside from work, I enjoy spending time with friends and family- I am the youngest of 3 girls and have one niece and one nephew. I also enjoy being active, reading, and doing arts and crafts.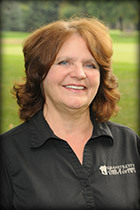 Maria Sizer
I am originally for the St. Cloud area and now live in Clearwater, MN. I have worked in the dental field for the last 14 years. I love meeting all the new patients that come to our office. Working with the patients new and old and helping them to achieve the smiles that they deserve makes my day. Outside of work I also enjoy spending time with my family and friends especially my grandchildren. I also like cooking, doing crafts and gardening.
News & Updates
(Coming Soon)